Jersey Water supply healthy despite drought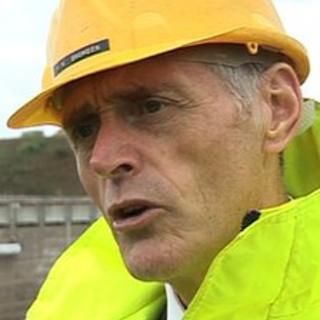 Jersey Water says the island's supply is adequate, despite the hottest spell of dry weather for seven years.
Jersey Met said the island officially entered drought conditions earlier, after 15 consecutive days with less than 0.2mm of rainfall.
The last time Jersey saw temperatures topping 26°C for five days in a row was in July 2006.
Howard Snowdon said reservoirs were 80% full and desalination would be an option if the dry spell continued.
"I'm not too worried at the moment," he said. "Our water stocks are in a reasonable state."
"But if this weather continues, say, into the end of August... we may have to consider running the desalination plant.
"We can cope with a dry summer but if we have a dry autumn and winter, it's a different matter," he said.
Mr Snowdon asked islanders to avoid wasting water and recommended gardens be watered only in the evenings.