Jersey cancer rates higher than south west England.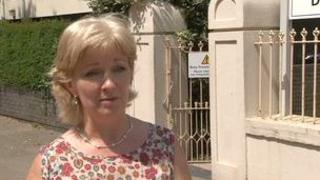 Cancer rates in Jersey are 6% higher than in the south west of England, a report has shown.
The island recorded higher rates of lung, head and neck and skin cancers.
The study suggests there are 28 more cases each year than would be expected based on the south west of England figures.
Medical officer of health Dr Susan Turnbull said what was most shocking was many of the most prevalent cancers are preventable.
She said smoking, drinking and not using sun protection are three of the reasons why some cancer rates are higher.
She said: "We have all got the opportunity of stacking our own odds differently of getting these cancers in future.
"We make choices about smoking, alcohol consumption and sunshine exposure. We can't completely avoid the sun but there are lots of ways of protecting ourselves."