Jersey winter bus services may be extended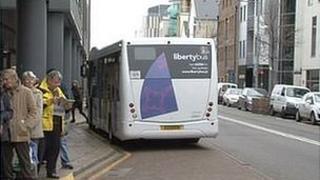 More bus services could be run on a Sunday during the winter, under proposals made by Jersey operator Liberty Bus.
The summer timetable is due to finish on 30 September to be replaced by a smaller autumn and winter service.
Deputy Kevin Lewis, Transport and Technical Services Minister, said he supported the move to help those "cut off" in the winter months.
He said it was important the services evolved to meet passengers' needs.
Deputy Lewis encouraged islanders to offer the company feedback on the proposals.
Liberty Bus is accepting comments until 30 August.