Jersey pay rises higher than cost of living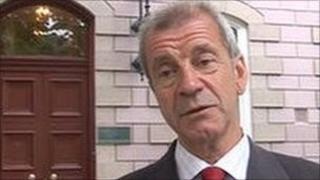 Average pay rises were higher than increases in the price of goods and services for the first time in four years, according to Jersey's government.
Earnings rose by 2.2% in June 2013 compared with the same time last year.
In the year to June, the retail price index, which is a measure of inflation, went up by 1.5%.
Senator Francis Le Gresley, minister for social security, said it was an encouraging sign for the economy.
He said: "We have seen this turnaround of wage increases being above RPI which means people are better able to afford the cost of every day services and supplies."
The agriculture industry saw the largest increase in average earnings, up 12.7% which has been put down to longer working hours.
The average weekly salary for a full-time employee in Jersey was £660 according to the research from the States Statistics Unit.
Average earnings by sector ranged from £380 per week in hotels, restaurants and bars and £400 per week in Agriculture to £860 per week in the public sector and £920 per week in financial services.
The report found the cost of living had only been higher than the average earnings increase seven times in the past 23 years.
Senator Le Gresley said this was a case of the situation going back to normal.