Jersey minister says internet led to youth crime drop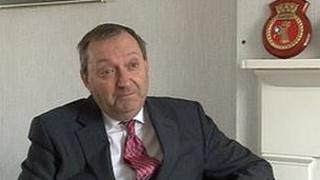 Young people using the internet and staying indoors more has led to a drop in youth crime, Jersey's home affairs minister claims.
Figures from the States found just under 3% of 14 to 17 year olds had committed an offence in 2012.
Senator Ian Le Marquand said: "A causative factor is young people staying at home and talking to each on chat lines on the internet."
He said the 3% rate was half of the number of reported offenders in 2011.
The report says it reflects the fall in youth crime seen in Europe and America.
'Early intervention'
The minister said work done with disadvantaged youth has also helped cut crime rates.
He said: "From my previous experience as a magistrate, there were young people I was coming across regularly offending, seemed to lack empathy and didn't care what happened to them.
"That phenomena seems to have stopped or been massively reduced and that has to be down to early intervention."
In 2012, there were a total of 108 offenders between the ages of 14-17 which is about 2.9% of the total population of that age.
Since 2005, the highest percentage of young people known to have committed an offence was 6.3% in 2010.
Senator Le Marquand said while the internet had a positive impact on the level of crime, there was still a downside.
"Unless parents are aware of what their children might be looking at there are dangers in that area," he said.
"There are issues of cyber bullying, you could have a situation where rather than getting in a fight with someone you could write untrue things about them on the internet, that could be a crime as well."