Jersey brings an end to ban on men adopting girls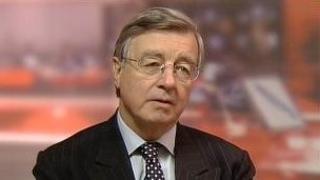 Single men in Jersey will now be able to adopt female children on the same terms as others, ending a 50 year ban after a vote by politicians.
Assistant Chief Minister, Senator Sir Philip Bailhache, proposed the amendment to the adoption law and said it was about equality.
He said it would remove opportunities for discrimination against homosexual men on the island.
Members decided by 36 votes to three in favour of a change to legislation.
Previously, Jersey's Royal Court would have to find special circumstances in cases that involved a single man adopting a girl.
'Outdated' comments
Not all members agreed with the change - comments made by Constable Michel Le Troquer during the debate were described as offensive and outdated.
The St Martin Constable said he could not support the law, because he felt the best situation for children was a heterosexual couple.
He said: "A child is a gift of a relationship between a man and a woman, the love of a couple. If a person wishes to live in some other arrangement, be it alone, or man and man, or woman and woman, then that is their choice.
"I am troubled that they may wish to have a child to make up that family."
Senator Philip Ozouf said those views sent out the wrong message from the States.
"It is frankly outrageous in this day and age, in 2013, to suggest it is wrong for a same sex couple not to be able to adopt or bring up a child.
"He perhaps needs to meet some of the people who are friends of mine who bring up children in a loving, stable, supportive, family environment. His views are outdated, outmoded and offensive," he said.