Jersey delegation in talks over French tax blacklist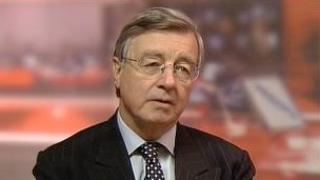 A Jersey delegation has visited the French ambassador to London in an attempt to have the island removed from France's tax blacklist.
Senator Sir Philip Bailhache, the minister for external relations, met Bernard Emié and a senior French finance ministry official on Thursday.
Senator Bailhache described the meeting as "friendly and constructive".
On a visit to Guernsey last week, Mr Emié said "technical reasons" lay behind Jersey's inclusion on the list.
"We are getting from [Guernsey] the proper answers," he said.
"We have to fight together against tax evasion. These decisions are being taken not for diplomatic reasons but for technical reasons, from treasury to treasury."
Senator Philip Ozouf, Jersey's treasury and resources minister, said: "I am satisfied that everything possible is being done to attempt to resolve the issues with the French tax authority.
"I am grateful for the efforts being made by the Minister for External Relations and our officials."
Higher taxes
France put Jersey on its list of non-cooperative states and territories in August, indicating it was less than happy with the island's commitment to sharing tax information.
The States of Jersey put this down to "some outstanding tax information requests received from the French authorities".
Companies based in jurisdictions which feature on the blacklist have to pay higher tax rates in France.
Senator Bailhache said: "We remain committed to resolving these issues and removing Jersey from the list as quickly as possible."
A further meeting will be held in Paris in early October.