Curtis Warren gets another ten years after failing to pay £198m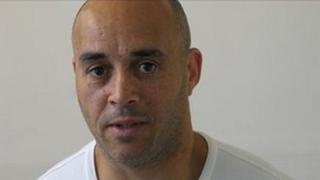 Convicted drugs dealer Curtis Warren will spend another decade behind bars after failing to pay almost £200m to the Jersey government.
Warren was jailed for 13 years in 2009 for plotting to import cannabis into the island.
The 50-year-old from Liverpool was ordered to pay £198m by Jersey's Royal court or face 10 more years in jail.
Warren, who is thought to have a £300m fortune, has until 17 December to appeal against the extra sentence.