Guernsey and Anglican Church changes 'will be negotiated'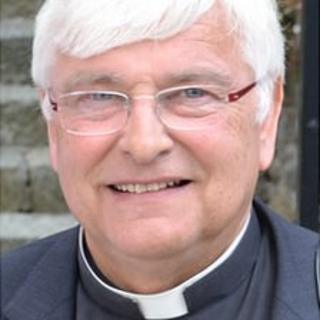 Guernsey will not be "forced" into any relationship change with the Anglican Church, the island's Dean has said.
It follows questions raised over the relationship between Jersey and the Diocese of Winchester after a review of how an abuse complaint was handled.
Guernsey's Anglican Dean the Very Reverend Canon Paul Mellor, said it was not clear if any changes would be made.
He said: "We will not be dragged or forced to do anything, nor will Jersey, it will happen by negotiation."
Accusations Jersey's Dean the Very Reverend Bob Key mishandled the complaint, made in 2008 against a church warden, led to his suspension for nearly two months.
The Bishop of Winchester, the Right Reverend Tim Dakin, commissioned two inquiries, one led by Dame Heather Steel into the particular incident and a wider review into safeguarding policies being undertaken by Bishop John Gladwin.
The former has found no action should be taken against any member of the Anglican clergy.
However, lay members of the church have raised concerns about the way the investigation has been carried "over the top" and "wrongly undermined confidence" in the Church.
Some have suggested the island should change its historic link with the Diocese of Winchester to another diocese.
Canon Mellor said if any change did happen it would be "day to day business as usual" and while some members were passionate about the historic links many other would not be concerned if they changed.
His comments come as a pastoral visit has been made to the island by the Bishop at Lambeth, the Right Reverend Nigel Stock, and the Bishop of Dover, the Right Reverend Trevor Willmott.
Canon Mellor said they were visiting the island to find the best way forward and ensure both sides could be reconciled.