Channel Islands impose sanctions on 18 from Ukraine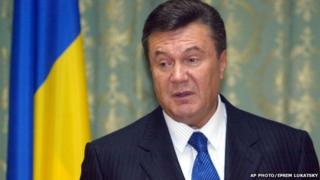 A total of 18 people connected to Ukraine, including its ex-president, have had financial sanctions imposed on them by the Channel Islands.
The European Union agreed to freeze the assets of people suspected to have taken money from the country, or violated human rights laws.
The Island Financial Services Commission asked financial firms in the island to examine their records.
It aims to identify accounts connected to Viktor Yanukovych and others.
The political situation in Ukraine is still in turmoil, with a referendum proposed to allow people in the Crimea to decide whether or not to join Russia.
It follows an uprising which deposed President Viktor Yanukovych.