Keith Dennis, former Jersey cricket chairman, dies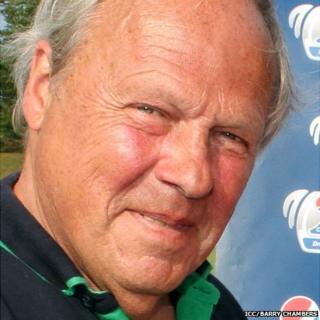 Keith Dennis, a former chairman of the Jersey Cricket Board, has passed away while supporting the island's cricketers in Malaysia.
On Monday he watched Jersey beat the Cayman Islands to secure promotion to the World Cricket League Division Four.
Ward Jenner, the current chairman, said Mr Dennis had passed away suddenly after suffering severe breathing difficulties in recent days.
In a statement, the board said it was "devastated".
It described Mr Dennis's death as "hugely sad and untimely".
Mr Dennis stood down as chairman in 2012 having helped set up the Jersey Cricket Board in 2005.
The same year it was affiliated to the ICC (International Cricket Council) and in 2008 the island hosted its first World Cricket League tournament.
Jersey finished second behind Afghanistan to win promotion to ICC World Cricket League Division Four.