Jersey abuse inquiry calls for witnesses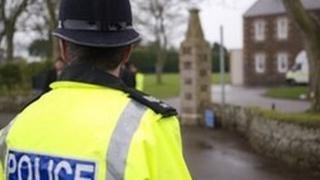 The inquiry looking into historic child abuse allegations in Jersey's care system is calling for witnesses, three weeks ahead of its public launch.
The panel wants to hear from anyone who spent time in care or foster homes.
The committee of inquiry will investigate what went wrong in Jersey children's homes and fostering services over many decades.
It will also look at claims of abuse at the former children's home Haut de la Garenne.
Carrie Modral, from the Jersey Care Leavers Association, said she had faith it would be a "robust inquiry".
"I am very pleased, this is a step in the right direction and it is important people come forward and give their testimony," she said.
"It won't be the first time they have done it but it will be the last time. The victims have gone through enough, they have a right to get their stories out but this should be the last time."
'Lessons can be learned'
The year-long £6m inquiry will investigate allegations of abuse in the island's children's homes and fostering services from 1960 to the present day.
The panel is led by Frances Oldham QC, who said she wanted to hear from anyone who had experienced the care system in the island, whatever their perspective.
She said: "The inquiry aims to understand what happened, why it was allowed to happen and what lessons can be learned.
"We will put witnesses at the heart of this process and do all we can to ensure that they are encouraged to trust us with their stories and experiences."
The inquiry launches on 3 April at St Paul's Centre in St Helier, when Mrs Oldham will explain to the public how the inquiry will be run.
The panel also wants to hear from people who were responsible for running and monitoring care services.