Gorey Pier repair to cost £2m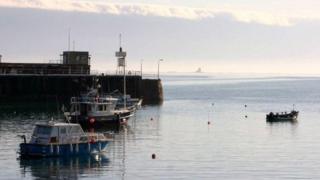 Work to strengthen and repair a pier in Jersey after recent storms will cost more than £2m, the port authority has confirmed.
Money from the Ports of Jersey Trading Fund will also be used to replace the concrete deck and restore buildings on Gorey Pier.
The port authorities said repairs would involve closing off the end of the pier in St Martin.
Ray Hine, infrastructure director, said repair work should start in April.
He said: "Gorey is a working harbour and there is a responsibility to boat owners, local businesses and the public to ensure that it remains a safe environment for all who use it."
Investigations into the state of the pier found there was cracking and movement in the concrete jetty and on the deck.
Mr Hine said: "The worst cracking is where the pier has no foundations beneath the outside wall. Here the masonry is sitting directly on sand between the natural rock nearer the castle and newer sheet piles at the outer end. "
Permission has already been given to carry out emergency works to repair storm damage and strengthen the foundations.