Jersey's vulnerable to get phone batteries after fibre switch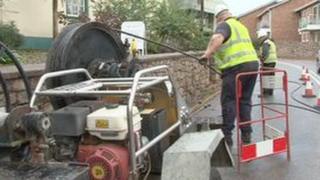 Vulnerable people in Jersey will be given free battery packs to power phone lines during a power cut after they are switched to the new broadband network.
Telecom company JT is replacing all of the island's copper telephone cables with fibre optic cables.
With copper cables home telephones continue to work without mains power, but that is not the case with fibre.
The telecom regulator, consumer council, Age Concern and other agencies lobbied JT to offer the batteries.
Vulnerable islanders who need constant access to a landline will get free battery back-up units from JT to make sure their phone will work for at least four hours during a power cut.
JT says every home and business in Jersey will be on the fibre optic network by the end of 2016.