Cash to cut Jersey orthopaedics treatment waiting times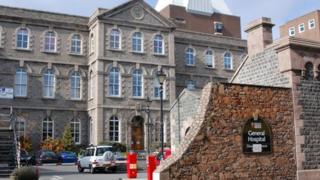 More than £1m has been earmarked in Jersey to reduce waiting times for orthopaedics patients for bone, muscle and ligament care.
On average, patients currently have to wait about 28 weeks for an appointment.
Although this is a decrease from more than 40 weeks, managers said such waits were still unacceptable.
They said they hoped to use to the money from the Health Department to decrease waiting times further to a target of 12 weeks.
Michelle West, director of operations at the island's general hospital, said the money would be spent on support staff and an extra consultant.