Jersey centre revamp funded with criminals' cash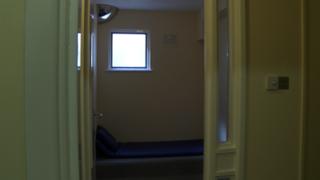 Money confiscated from criminals has been used to revamp Jersey's Drunk and Incapable Unit in St Helier.
The money, which totals £20,000, has also been used for staff safety training by States of Jersey Police.
The centre, which is made up of rooms in Kensington Place, is run by the charity Shelter Trust with the police.
It offers four single rooms, with shower and laundry facilities and staff on duty 24 hours-a-day.
Stuart Campbell, the manager of the facility, said: "Most people who have drunk too much are usually helped home by friends, without causing danger to themselves or to anyone else.
"We care for those who haven't been looked after by their friends and we provide a safe environment where they can sober up without ending up in a police cell, which is no one's best interests."
Inspector Sarah Henderson said: "By training the staff in the same way as we do our own officers it gives them the confidence and the safety knowledge to deal with those who have too much to drink."