Channel Islands Church split to be dealt with by commission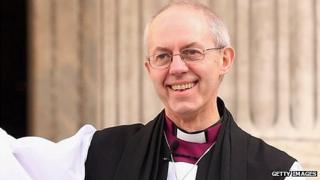 A special commission will be set up as part of moves to repair relations between the Channel Islands and the Church of England.
The islands became the temporary responsibility of the Bishop of Dover in January after a dispute over how a complaint of abuse was handled.
The move has yet to be completed with finances still paid to the Diocese of Winchester.
An agreement signed earlier has outlined the details of the move.
The interim arrangement, in place while a long term solution is found, ends the 500-year-old relationship between the islands and the Diocese of Winchester.
The agreement was signed by the Deans of Guernsey and Jersey, the Bishop of Winchester, the Bishop of Dover and the Archbishop of Canterbury Justin Welby.
Mr Welby said: "I am delighted that we have found a way forward which engages the full support of everyone concerned."
He said it would "enable the ministry and mission of the Church of England to flourish in the Channel Islands while acknowledging their distinct history".
Mr Welby said the commission would report on the "long and complex history of the islands' relationship with the Church" in England.