Jersey sewage plant 'needs to be replaced'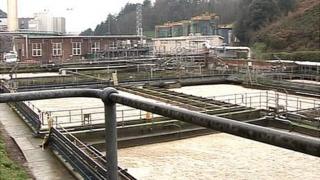 Jersey's sewage treatment plant needs to be replaced at the cost of £75m, according to the council of ministers.
It has been suggested as part of a 20-year plan to improve Jersey's waste water collection and treatment system.
As well as replacing the treatment plant at Bellozanne, which was built in the 1950s, the whole network would be upgraded.
Steve Fisher, director of waste strategy, said the current plant could not be brought up to standards.
Replacing the 570km (354 miles) of surface water sewers, foul sewers, combined sewers and rising mains over the next 20 years is estimated to cost £135m.