Jersey abuse inquiry 'not about points scoring'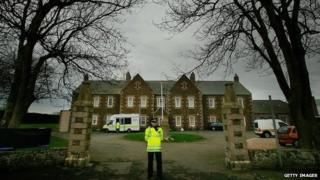 The judge leading a public inquiry into historical child abuse in the Jersey care system said the investigation will not be used to score points.
Frances Oldham said the three-member independent panel would focus on 15 key areas, including allegations of political interference.
Jersey's long-running abuse scandal centres on the now-closed Haut de La Garenne care home.
Judge Oldham said the inquiry would examine the entire care system.
About 50 members of the public and media attended a preliminary hearing on Thursday in St Helier.
'No cross-examination'
Judge Oldham said: "We will be investigating what abuse took place and whether abuse was covered up. We will examine whether abuse was reported and what was done, if anything, about those reports."
Renewing the inquiry's appeal for witnesses, she said panel members would hear evidence in dedicated facilities and that people could apply to be heard in private or behind screens.
Victims will be allowed to name their alleged abusers and those accused will be allowed to respond. There will be no cross examinations.
"This is an inquiry: no individual or institution is on trial," said Judge Oldham.
"This does not mean that the inquiry will avoid making criticisms, but it does mean that there are no parties and no sides, no scoring of points."