Jersey plans to put a satellite into space scrapped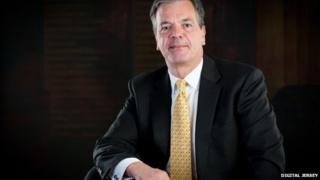 Plans to put a satellite into space have been scrapped by industry body Digital Jersey.
The Jersey Space Programme was announced as part of the body's 2013 business plan, but chief executive Paul Masterton said it was over ambitious.
He said they wanted to create a project a generation of school children could work on together.
Mr Masterton said they still hoped to achieve that, but would now consider using the sea for inspiration.
'Still committed'
He said: "We were building on work that had been done in the UK to use the space programme idea, but the more we looked into it we recognised this was a programme more targeted at university students rather than primary and secondary students.
"We realised it would take a lot of retooling to make it work for primary and secondary school pupils. We are still committed to the objective, but we need to find a different way to deliver it."
The programme had been designed to run for five years, to engage school students to work with industry.
In the initial announcement, Digital Jersey, said: "The programme will involve students from primary and secondary schools at every step of the way, with the intention of involving an entire generation of Jersey children in an exciting project that the world will see and admire".
Mr Masterton said there were "lots of opportunities" for an alternative project.
"We are surrounded, perhaps not by outer space but by inner space, Jersey is surrounded by ocean so maybe something involving that," he added.