States back move to grant chief minister more powers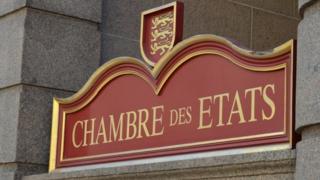 Jersey's chief minister has moved closer to winning powers to hire and fire cabinet ministers.
The proposal, known as Proposition 33, also lays the foundation for laws forcing ministers to submit to collective responsibility.
Under collective responsibility all ministers must support cabinet decisions.
The proposal passed with 25 votes in favour to 22 against.
Chief Minister Ian Gorst said the changes were essential for government to be effective.
"It has taken us far too long to deal with some issues," he said.
"These changes will create a system of government which is more effective and more efficient and will make the system more accountable."
Too much power
Critics say the measures give the chief minister too much power.
Serving ministers for planning, social security and home affairs spoke against the proposal.
Deputy Robert Duhamel, planning minister, described Proposition 33 as a "bloodless coup".
"For me today this is the death knell for the involvement of the majority of members of this assembly in this government," he said.
"What we'll end up with is two or three ministers doing all the work and we won't be able to hold them accountable except by periodically bringing the government down."
Several members of the States Assembly have formed a political party, Reform Jersey, which campaigned against Proposition 33.
Reform Jersey member Deputy Montfort Tadier described the proposition as "dangerous".
A counter-proposal to make the chief minister's office a publicly-elected position was rejected on Tuesday.
The principles contained n Proposition 33 will now be debated further before a formal law is drafted.