Jersey Anglican Church criticised over abuse report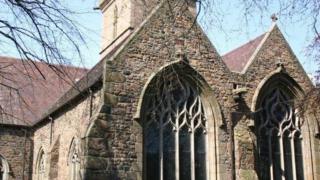 A Jersey campaigner says an unpublished Anglican Church report into the handling of an abuse complaint "may not be worth the paper it is written on".
Bob Hill has been interviewed by the report's author, Dame Heather Steel, but told BBC News he was worried it would be heavily redacted.
The Diocese of Winchester says the report is being reviewed by lawyers.
Mr Hill represents the woman who made the abuse complaint and says she has been side-lined.
"The lady would like to have her story heard but Dame Heather Steel has refused to speak to her.
"What is the point of this inquiry if you don't speak to the key witness."
'What a mess'
The vulnerable woman, known as "HG", made an abuse complaint to church authorities in 2008, sparking a lengthy controversy which ultimately led to her arrest and deportation from Jersey.
Bob Key, the Dean of Jersey, was suspended and subsequently reinstated over his handling of the original complaint.
The Anglican church in Jersey has now split from the Diocese of Winchester over the matter.
"I personally don't think the report is worth the paper it's written on," said Mr Hill.
"They haven't interviewed the key witness, the Dean has been reinstated, they've kissed and made up, and we've broken a 500-year relationship with Winchester. What a mess.
"What they ought to have been doing from the outset is make sure the victim has been properly treated and she hasn't.
"No-one has dealt with her or tried to help her at all and we call ourselves Christians."
The Diocese of Winchester declined to comment.