Jersey politicians accept change plans to government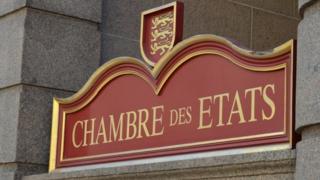 Politicians have voted in favour of changes to the set-up of Jersey's government after three days of debate.
The proposals, known as Proposition 33, were two years in development and subject to a number of amendments, most of which were unsuccessful.
The proposition gives the chief minister the right to fire his ministers and to set up new ministries.
Calls for ministers to be paid a higher salary than backbenchers was rejected on Tuesday.
The proposal passed with 28 votes in favour to 12 against in its third and final reading.
The changes are expected to come into force in time for the appointment of a new chief minister after the October 2014 elections.
Senator Ian Gorst, Chief Minister, said: "It was the right thing to do to bring it forward, have the debate and let the democratically elected members of this assembly make its choices."
'Dangerous proposition'
The proposition also lays the foundation for laws forcing ministers to submit to collective responsibility.
Under collective responsibility all ministers must support cabinet decisions.
Critics have said the measures give the chief minister too much power.
Serving ministers for planning, social security and home affairs spoke against the proposal.
Several members of the States Assembly have formed a political party, Reform Jersey, which campaigned against Proposition 33.
Reform Jersey member Deputy Montfort Tadier described the proposition as "dangerous".