Jersey's Graeme Butcher guilty of misconduct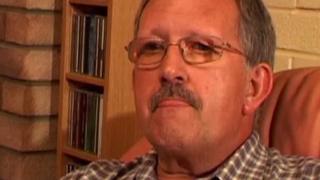 A former Jersey constable has been found guilty of using a parish credit card to buy items for himself.
Graeme Butcher, who was Constable of St John between 2006 and 2011, had denied 15 counts of misconduct in a public office but was found guilty of 10.
Jersey's Royal Court heard he used parish funds to buy things for his second home, as well as £600 of petrol.
Crown Advocate William Redgrave said he also bought timber, an oven and computer equipment with parish funds.
Mr Redgrave told the court Mr Butcher was not trying to get rich - he was "well-off" anyway - but his actions were arrogant, believing he could get something for nothing.
Butcher's defence team said he was not in the right state of mind at the time following the death of a close friend.
He will be sentenced in July.