Jersey man's body undiscovered for six months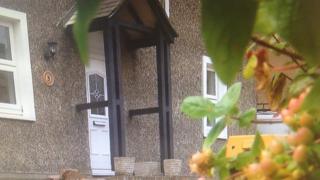 A man's body lay undiscovered for so long the cause of his death could not be determined, a Jersey inquest heard.
Richard Dix, 62, was found dead in his Grouville home almost six months after he was thought to have collapsed.
Mr Dix, whose body was in an advanced state of decomposition, had suffered from a brain tumour and was alcoholic.
At Morier House in St Helier, his sister Rosemary said she spent 20 years trying to help him but his addictions got "too much" and she stepped away.
A neighbour confirmed to the hearing she had last seen him in August 2013 stumbling up the stairs to his house but had not seen him again after that.
The coroner, Viscount Michael Wilkins, heard it was not unusual for Mr Dix to disappear for months at a time to either serve a sentence at La Moye prison, or spend time in hospital.
Mr Dix was pronounced dead on 11 January by police, who discovered his body at his home in La Rue Horman on 11 January.