Crime proceeds 'should fund ex-prisoner drop-in centre'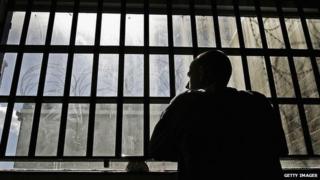 The proceeds of crime should be used to fund a new charity drop-in centre in St Helier for ex-offenders, says Deputy Mike Higgins.
He has asked States colleagues to unlock £200,000 from the Criminal Offences Confiscation Fund to renovate Nelson Hall on Vauxhall Street.
Freedom for Life Ministries recently bought the derelict workshop to turn into a drop-in centre.
The charity says it has helped 120 ex-offenders in the past 18 months.
Deputy Higgins said Freedom for Life had applied for States-funding and private-sector sponsorship but with limited success.
Reduction of Crime
"The usual answer is 'we haven't got it' but the Criminal Offences Confiscation Fund has got it," he said.
"It's got £2m sitting in there and that fund is not part of the States accounts. It is supposed to be for the reduction of crime."
Kevin Houiellebecq, a former probation officer who runs Freedom for Life, says he currently meets clients in coffee shops.
This is "not ideal", he says, and a centre with a social area for clients and offices would help him rehabilitate offenders more effectively.
"Many of the people we've been working with are no longer going back into and out of prison, said Mr Houiellebecq.
"It's good for them and their families and economically speaking, it saves a huge amount of money. It's all positive."
Home Affairs Minister Ian Le Marquand told BBC News his department did not have £200,000 to spare but he thought using the proceeds of crime was "a good idea".
The Criminal Offences Compensation Fund sits outside States budgets but is administered by the Treasury.
It contains money seized from criminals by the Attorney General. The BBC is awaiting comment from the Treasury.