Jersey care home abuse inquiry documents handed over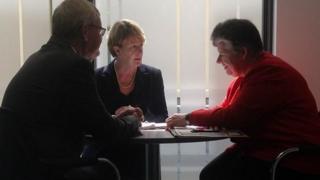 Documents requested by an inquiry into allegations of historical child abuse in Jersey's care system have been handed over by the health department.
The Independent Jersey Care Inquiry will begin hearings on 22 July 2014.
The year-long £6m inquiry will probe reports of abuse in the island's children's homes and fostering services from 1960 to the present day.
The health department had been given seven working days to comply, after originally refusing.
Officials said they were concerned individual private details would be made public.
A department spokesman said the records had been supplied on the understanding they would be managed in compliance with data protection laws.
The records of those people who personally objected have also been sent to the inquiry.
Its lawyers will write to those people explaining why they were needed and how they will be used.