Jersey to build new mental health unit for young people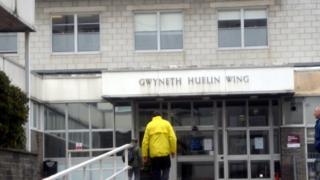 A new mental health unit for young people is to be built at Jersey's general hospital.
A report by the health scrutiny panel published in June found mental health services in the island were failing young people and their families.
Health Minister Deputy Anne Pryke said work would start immediately.
She said senior experts would be employed to make sure improvements happened quickly.
Deputy Pryke's plans also include a review of the day to day running of services, and letting families know what help is available.
The unit had previously been planned for 2016.
The Health, Social Security and Housing Scrutiny Panel held- a six month review of Child and Adolescent Mental Health Services (CAMHS).
It said the service was failing to fully support patients and families and referral waiting times had increased.
Deputy Pryke said in an open letter to politicians: "I fully accept that whilst there are many positives identified in the report, it also sets out very clear concerns and significant challenges.
"I am absolutely passionate about the need to provide the best possible care for all children and young people, including those who need our more specialist services, such as CAMHS."
Mark Leonard, a campaigner for better mental health services in the island, said: "It is a positive step but they have to be seen to be doing something, this report came out two weeks ago and something has to be done straight away and not left.
"We have a place for adults but the teenagers of today, there are problems and they are falling by the wayside without anyone to help them."