Jersey's early budget shows £31m deficit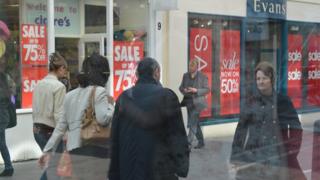 Jersey's treasury minister has introduced a budget three months earlier than it would normally be announced showing a £31m deficit.
Senator Philip Ozouf said the 2015 budget was one of for "stability and recovery" and would be debated before the October election.
He said income tax revenue was lower than forecast and spending higher.
Originally income tax was forecast to bring in £475m but now that will be more like £444m.
At the same time the States spent about £14m more than they had predicted, leaving a possible deficit of £31m in 2014 and £39m in 2015.
Constable John Le Fondre said Senator Ozouf had been warned the predictions were over-optimistic.
He said: "My estimate is that around £28m has been taken in from various funding sources, including our saving accounts, to cover the deficits.
"That is a short-term fix and doesn't do anything to cover the long terms issues in terms of over-spending we are facing."
Under Jersey law the treasury minister is not able to present a budget to the states for debate with any deficit.
Senator Ozouf said some of the money would be found by asking States owned companies like Jersey Post and Jersey Telecom for a higher return on investment, others would be taken from saving funds.
He said: "We are keeping our spending targets, we can trim some budgets because of lower inflation and we are delivering on our strategic plan priorities."
A number of duty increases had already been planned as part of the medium term financial plan, these include duty rises for drinkers, drivers and smokers.
Politicians will debate the budget after the summer recess in September.