Tax evasion measures welcomed by Jersey Finance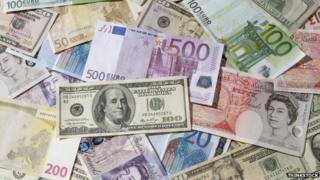 Measures to discourage Jersey companies engaging in "abusive tax schemes" for UK residents have been welcomed by industry body Jersey Finance.
Geoff Cook, Jersey Finance CEO, said new rules were "pro-active and forward thinking".
He also said he supported tax competition and legitimate tax planning.
In July the Times newspaper exposed a £1.2bn tax evasion scheme in Jersey.
From 1 October, financial companies in the island will have to identify any clients who may be involved in tax evasion schemes.
UK tax authorities have access to this information and the regime will be monitored by the Jersey Financial Services Commission (JFSC), which has the power to revoke business licences.
'Good neighbour'
Chief Minister Ian Gorst and Treasury Minister Philip Ozouf announced the latest measures in a joint statement.
"Although it is for the UK Parliament to determine the extent to which UK residents are able to engage in lawful tax avoidance, given that Jersey does not wish to be associated with abusive tax schemes, and in the spirit of being a good neighbour, we want to support the UK," they said.
The industry will be consulted on new practical guidelines before the rules come into force in October.
Mr Cook said: "In a political environment where there is increasing momentum to act against abusive tax avoidance, it is entirely appropriate for Jersey to show its commitment to that process.
"While we want to play our part in countering abusive tax schemes, we welcome the ministers' comments also that they support fair tax competition."