Jersey ex-deputy consults inquiry over complaint against Dean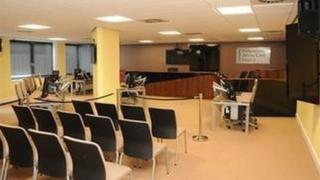 A former deputy has asked the Independent Jersey Care Inquiry to consider a safeguarding complaint against the island's Dean.
Three church reports have been commissioned into allegations relating to a woman.
Former politician and rights campaigner Bob Hill, said the inquiry panel should discuss the case and not rely on the church reports.
Jersey's Dean, the Very Reverend Bob Key, declined to comment.
The Steele Report, the Gladwin Commission and a review of the way the church is governed in the Channel Islands, ordered by the Archbishop of Canterbury Justin Welby, have been commissioned over the woman who has been referred to as "HG".
Mr Hill said: "What this enquiry is looking at is giving the confidence that at the end of the day if you do make an allegation, that allegation is going to be looked at impartially and fairly.
"Many of those people who have received compensation were victims of failure of process."