Island donates £120,000 to Gaza aid groups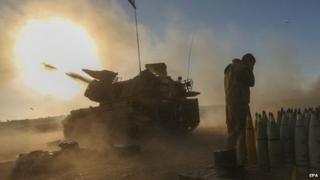 Jersey is giving £120,000 in aid to people affected by the violence in Gaza.
Since 7 July, violence in the occupied Palestinian territory has killed hundreds and injured thousands.
The Jersey Overseas Aid Commission has approved £30,000 to each of the four charities; Christian Aid, the British Red Cross, Unicef and Oxfam.
The money will buy supplies for surgeries and supplies for follow-up treatment in emergency situations.
Describing the situation as an "extreme emergency", Christian Aid said £30,000 could provide 2,475 patients and 275 surgeries with medication and supplies.
The Jersey Overseas Aid Commission is a branch of the States of Jersey government.