Jersey inquiry witness describes foster home sex abuse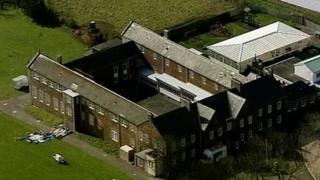 A Jersey man who spent his entire childhood in care told an inquiry he was abused in two foster homes.
Michael Laing, 60, said his first foster family, from the age of three, beat him regularly and gagged him with soiled bedding.
Mr Laing said he was happiest in the island's notorious Haut de la Garenne children's home.
The Independent Jersey Care Inquiry is investigating historical abuse allegations in Jersey's care system.
From 1957, Mr Laing lived with four different foster families and spent two periods in Haut de la Garenne.
The home, which closed in 1986, is at the centre of sex abuse allegations.
Mr Laing said his first foster family, between the ages of three and seven, was "deeply religious" and beat him because he was born out of wedlock.
He said he was left "in a state of shock" after being sexually abused by a member of staff during a two-month stay in hospital.
Mr Laing said as a teenager, he was sexually abused for 18 months by the son of another foster family.
'Breaking point'
He did not tell anyone about his treatment for many years.
"My life was kaleidoscopic; I was capable of blocking it out," he said.
"That's how it was all the way through. I wouldn't have known what to say."
Mr Laing said he eventually reached breaking point and pushed his teenage abuser through a window.
He quickly became withdrawn and left school.
Malcolm Carver, 78, appeared before the inquiry via video link from Wales.
He spent two spells in Haut de la Garenne in the late 1940s and said he did not believe there was any abuse.
"We were worldly-wise; we would have noticed," he said.
Mr Carver said life in the home was necessarily strict but good preparation for his 10-year career in the army.