Police bite nurse banned for a year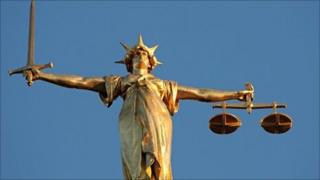 A Jersey care home nurse has been struck off for a year for failing to tell her employer she had bitten a police officer while being arrested.
Lesley Ollierou had attacked a drinker in an island pub two years ago when the police were called.
She appeared before the Nursing and Midwifery Council at the Old Bailey on Friday.
Ms Ollierou, a registered nurse, was accused of dishonesty by failing to tell Family Nursing and Home Care.
In August 2012 she attacked another drinker in a pub in Jersey after overhearing an insulting comment about her.
When the police were called, she bit an officer's hand, drawing blood.
She was convicted later that year of grave and criminal assault, being disorderly on licensed premises and resisting arrest.
The council said she was unfit to practise because of that conviction and had been dishonest by not informing her employer of the charge.