Civil servants' role in Jersey abuse inquiry questioned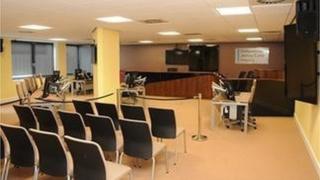 A decision to appoint two senior social service managers to support the Independent Jersey Care Inquiry has been criticised.
In an email, Deputy Roy le Herrisier said Richard Jouault and Tony Le Sueur, should remain "totally detached" as their department was being scrutinised.
It is at the centre of a probe into historical child abuse allegations.
A States spokesman said their secondment to help locate records for the inquiry was "normal practice".
Richard Jouault is the service's director while Tony le Sueur is policy development, governance and quality assurance manager.
Mr Le Herrisier said: "Given that the social services department...will be in the spotlight when the report is made, it seems very odd that they have been removed from very important work to support a process where they are under the spotlight and from which they should remain totally detached."
A statement from the inquiry team said the two men were employed by the States as part of a "dedicated internal team" to handle requests from the inquiry for evidence.
​​A States of Jersey spokesman said it was standard procedure for civil servants to help gather States records in such circumstances.