Jersey abuse victim 'failed by social services'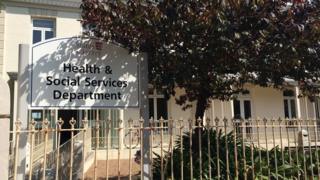 A woman who was physically abused as a child by her alcoholic mother, says social services staff failed her.
Appearing anonymously, "Miss C" was giving evidence to the Jersey care inquiry into historical abuse.
Described being abused from the age of three, she appealed to the island government to employ better social workers.
She told the hearing they could have saved on the £6m inquiry if staff were employed who knew what they were doing.
On one occasion she said she was put on a rack by her mother who then scrubbed her leg until it bled. She said her sister was also abused.
'Hid signs of abuse'
At another time Miss C's mother, too drunk to know the difference, poured boiling water over her head in the bath, the hearing was told.
Miss C said social workers would visit their flat, after reports of screaming and crying from neighbours, but would do so after pre-arranging it with their mother.
"She appeared to be the focus of the visits - not us," she said.
"This of course meant that my mother would always make sure that she was sober for the meetings and my sister and I would be dressed in clothing which hid any physical signs of abuse."
She told how after describing the abuse to one social worker, the worker then went and told her mother what she had said.
After that Miss C said she did not feel like she could tell anyone what was happening.
At about the age of 12, her mother took her and her sister from Jersey in the early hours of the morning, leaving her father waving to them from the quayside.
Miss C finally left her mother's house aged 18 and moved to London with £200 in her pocket.
"I walked away, I have found a way to forgive her but I have not forgotten her, forgotten what she has done," she said.
The inquiry continues.