Civil partnerships 'would make church-only marriages illegal'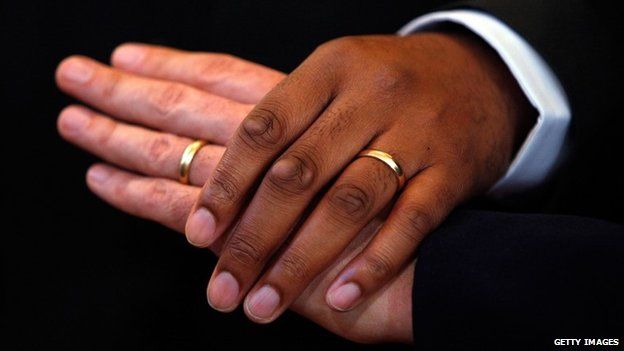 One proposal for civil partnerships in Jersey would rob people of being able to get fully married in church, the island's Anglican dean says.
A consultation on gay marriage includes an option of a "Union Civile".
The Very Reverend Bob Key said that option would require couples to be married by the state first and church afterwards if they wanted, making church-only marriages illegal.
The States said the consultation's findings were expected in November.
In a pastoral letter, the dean said the state and church ceremonies were "surely unthinkable" as the church had been "conducting marriages in Jersey for 1,500 years".
The consultation is part of an investigation by the chief minister into same-sex marriage legislation and he is due to report in November.
Dean Key said Anglicans should express their views on whether a marriage "should be between a man and woman, as Christ outlines it".
He said: "It is not homophobic to believe and uphold the traditional view of marriage that has held sway across the world since the dawn of time and is such an important part of Christian life and teaching."
In its proposals, the States said one option for civil unions could mean "all couples, regardless of gender, would have a civil marriage that was performed and solemnized by the state official".
It added: "The couple's marriage could then be followed by a religious blessing, which would provide religious recognition of the marriage."
The consultation is due to finish on 22 October, with the findings due to be announced by the chief minister in November.
Related Internet Links
The BBC is not responsible for the content of external sites.