Plemont homes' planning permission is revoked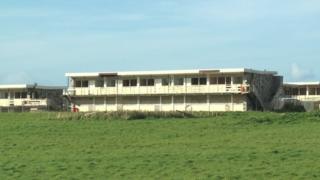 Permission to build homes on the former holiday camp site in Jersey has been formally revoked.
Planning consent had been in place for 28 homes at Plemont for developers who previously owned the site.
It was later bought by the National Trust for Jersey with States help.
Minister Rob Duhamel said the latest move drew a debate about the site to a close and the only major work that would be allowed on the site would be the demolition of the existing camp.
He said he was working with the trust to create a restoration scheme to return the land to nature.
The redevelopment of the former holiday camp at Plemont had divided public opinion since it was first mooted, with critics saying it would destroy a beauty spot.
The States and the trust agreed in July to pay £7.1m for the area which includes the former Pontins camp.