Compensation review cost £58,000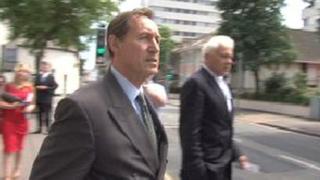 Around £58,000 has been set aside to pay for a review which informed the States decision not to compensate islanders who lost money in a fraud.
Some lost hundreds of thousands of pounds in the US-based property scheme endorsed by a former Jersey magistrate.
Earlier this year States members decided against compensating islanders who lost money in Sunstone Holdings.
Former assistant magistrate Ian Christmas was one of four people jailed for his part in the scheme in 2012.
Two financial advisors who were also jailed were ordered to pay their victims back but others have been left out of pocket.
Mr Christmas was jailed in 2012 and served 10 months of a 15-month sentence.