Deputy sued in manpower legal battle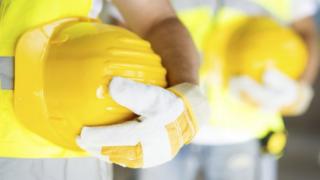 A States deputy and his business partner are being sued for more than £200,000 by a former business associate.
Deputy James Baker and Hugh Jones, who run the Grafters labour agency, are being sued by Dominic Neil Kilbey.
Mr Kilbey, who now owns Manual Labour Solutions (MLS), says he was pushed out of Grafters unfairly and is owed money.
Deputy Baker and Mr Jones say Mr Kilbey stole customer details to set up his own business.
Grafters and MLS are the only two companies in Jersey dedicated to providing manpower for the construction industry.
According to court papers, Mr Kilbey invested £25,000 in Grafters for one third ownership of the business in late 2006.
Within months, claims Mr Kilbey, Deputy Baker had approached him on "at least ten occasions" to try and push Mr Hughes out of the business, a claim denied by Deputy Baker.
Mr Kilbey says he rebuffed these overtures and in 2007 was removed from the board and his £70,000 a year job by the other two.
'Lewd comments'
After he left, Mr Kilbey says his former associates inflated their salaries and expenses to make profits seem smaller and deny him his share.
In response, Deputy Baker and Mr Hughes said expenses ballooned when the company expanded into the UK.
They claim they had to fire Mr Kilbey because of his "unacceptable temper outbursts", lewd comments to female colleagues and rude behaviour towards customers and labourers.
They say he has received his fair share of profits and have launched a counter-claim accusing Mr Kilbey of stealing the Grafters database and using it to build a rival business.
Mr Kilbey denies the allegations about lewd comments and his temperament and described the theft accusation as "scandalous".
The case is scheduled for trial at the Royal Court on 27 October.
Deputy Baker is not standing in Jersey's forthcoming general election.