Jersey care 'abuse victim tortured with electric shocks'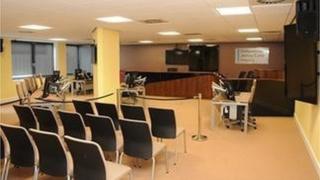 A man was tortured with electric shocks as a boy when he was put in care in Jersey in the 1940s, an inquiry heard.
John Doublard, now 79, said he was subjected to the treatment by boys twice his age, who were "tyrants".
Appearing at the independent Jersey Care Inquiry, Mr Doublard said he was sent to the Jersey Home for Boys on two occasions, aged seven and eight.
The inquiry is investigating abuse allegations in the care system from 1945 to the present day.
Mr Doublard said the boys tortured him with electric shocks to his legs or genitals.
The attacks would leave him screaming, but he said that despite that no member of care home staff responded, the inquiry heard.
The inquiry continues.