Home sales court hearings 'waste money and time'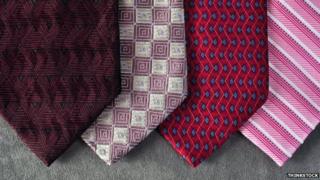 Exchanging house sale contracts in court wastes £100,000 a year and four days of court time, a senior island lawyer has said.
Advocate Tim Hanson said Jersey's conveyancing system was "nonsensical".
He was speaking after the Bailiff warned home buyers and sellers their contracts will not be exchanged if they do not wear a shirt and tie to court.
In Jersey, all freehold sale contracts must be exchanged in front of the Bailiff in the Royal Court on Fridays.
On Friday, court official Alan Le Bihan emailed a warning, seen by BBC News, from the Bailiff, Sir Michael Birt, to the island's property lawyers.
The Bailiff is the head of Jersey's judiciary.
'Tracksuit bottoms'
"The Bailiff has asked me to remind you of the expected dress code," wrote Mr Le Bihan.
"For the avoidance of doubt, male members of the public should wear a shirt, jacket, trousers, and a tie, and for female members of the public, suitably smart dress should be worn.
"Jeans, leggings, tracksuit bottoms or training shoes are not allowed.
"Should your clients attend court unsuitably attired, the contract will not be passed."
Mr Hanson, who co-founded Hanson Renouf, said he has witnessed a conveyance hearing being halted because one of the parties did not have a tie.
He said the email warning highlights an outdated practice which he estimates costs £100,000 a year.
Conveyance hearings are always heard first so parties in other cases must pay their lawyers, usually by the hour, to wait unnecessarily longer in court, said Mr Hanson.
"You shouldn't be forced to go to court to buy a house in this day and age," he said.
"And if you are forced to go to court but have your transaction barred because you're wearing trainers, where does that get us?"
BBC News has been unable to contact the Bailiff.