Jersey senatorial election recount called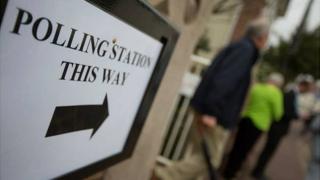 A recount of Jersey's senatorial election has been called by Senator Sarah Ferguson who finished ninth in the election for eight seats.
Ms Ferguson, who was first elected to the States as a deputy in 2002, finished behind Senator Philip Ozouf.
Candidates are able to call for a recount if the difference in votes is close.
The island's general election, held on Wednesday, saw eight senators, 12 constables and 29 deputies elected.
Ms Ferguson said she had also raised "potential structural problems with the election law" and they were being investigated by the assistant judicial greffier.
Mr Ozouf first won his seat in the States as a deputy for St Helier in 1999 and has been treasury and resources minister since 2008.
He said: "The law provides a recount in certain circumstances. If these apply and a recount has been properly requested, then it should be done.
"Whilst I had previously called for independent election observers to oversee the whole election process, the counting process the jurats and parish officials oversee in my experience is excellent.
"I hope their careful diligent work is put beyond doubt by any recount."