Jersey excluded from UK abuse inquiry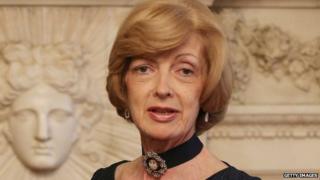 A major national inquiry into historic child abuse will not examine abuse allegations in Jersey.
On Tuesday the Home Office announced the scope of the Woolf Inquiry and specifically ruled out covering Crown Dependencies.
Jersey is holding its own inquiry into abuse allegations but campaigners say it should be included in the UK probe.
Birmingham MP John Hemming is one of 17 MPs supporting an early day motion demanding Jersey's inclusion.
He told BBC News excluding the crown dependencies ignored "an important part of the process".
The Independent Panel Inquiry into Child Sexual Abuse will be led by the Lord Mayor of London, Fiona Woolf.
Her panel will look at abuse in state-run and private institutions in England and Wales.
A statement on its website read: "The inquiry will not address allegations relating to events in the Overseas Territories or Crown Dependencies.
"However, any such allegations received by the panel will be referred to the relevant law enforcement bodies in those jurisdictions."