Jersey care inquiry: Child abuse 'covered up' by States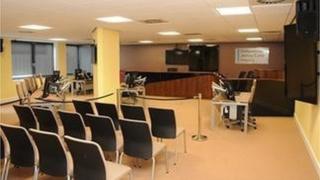 Ill-treatment of children in Jersey's care system was "covered up by the States", according to a witness at the Jersey care inquiry.
John Anthony Le Boutillier was at a number of care homes in the 1970s and 80s including Blanche Pierre house.
On Thursday he told the panel he was regularly beaten by house parents Jane and Alan Maguire.
Alan Maguire died in France in 2009 and BBC News has been unable to contact Jane Maguire.
The Maguires ran the care home in the 1980s.
They faced prosecution in 1998 for physical abuse, but the case was abandoned due to insufficient evidence and they left Jersey in 1999.
Mr Le Boutillier said Mr Maguire would regularly beat the children and they would have soap forced into their mouths.
He said: "There is a history in Jersey of the States of Jersey trying to cover up the treatment which children have received whilst in the care of the States.
"I consider the States of Jersey knew there had been ill-treatment of children in children's homes yet they did their best to cover up."
The inquiry continues.