Jersey police help crack US paedophile ring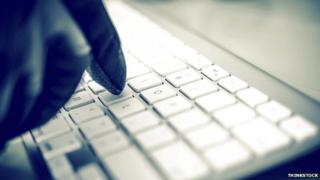 A Jersey police officer has helped crack an international paedophile ring.
Det Con Pat Forde's work follows the jailing of Jonathan Godson, 49, of St Ouen, for uploading and sharing indecent images of children on the web.
The officer, from the force's hi-tech crimes unit, broke an encryption on Godson's computer to uncover evidence of the group.
Michael Cotter, the United States Attorney for the District Of Montana, has praised his "exceptional work".
The files Det Con Forde accessed showed Godson had been the administrator of the paedophile picture forum, called Kingdom of Future Dreams.
'Instrumental to prosecution'
Known as Legion, Godson had deleted his data but the officer was able to recover a complete backup of the forum from the encrypted folder.
Det Con Forde evidence led to 13 individuals from across the US being charged.
Eleven pleaded guilty to conspiracy to advertise child pornography and have been sentenced to a combined total of 183 years in prison.
The other two, Joshua Peterson, 45, of Prescott, Arizona, and Steven Grove, 35, of Shirley, Massachusetts, were found guilty in cases heard last month, at which Det Con Forde testified.
Both men are due to be sentenced in January.
In a letter written to Mike Boron, the island's chief officer of police, Mr Cotter described Det Con Forde as a "great credit" to the force.
Mr Cotter said he had been "instrumental to the successful prosecution" and the help of such a small-sized force was not "unnoticed or unappreciated".