Granville School shows big improvement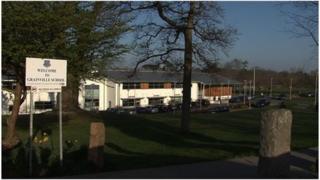 Jersey's Grainville School has come top for GCSE results among all States secondary schools after being criticised three years ago.
In 2011 only 13% of its students left with at least 5 A star to C grades, including English and Maths.
But this year nearly half reached that standard, according to statistics from Jersey States.
Head teacher John McGuiness said the school had "focused on getting courses right for students".
He said: "If you are interested in something you perform better so if we get the courses right we meet the needs of the students."