Jersey company Andium Homes FOI law plan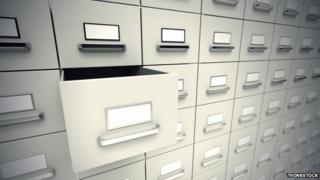 A former government department will be included in Jersey's upcoming freedom of information law, if an amendment by the chief minister is approved.
Andium Homes, which used to be the Housing Department before being turned into a government owned company, was not previously included in the law.
The freedom of information law covers States of Jersey departments and comes into force on 1 January 2015.
Senator Ian Gorst wants Andium Homes to be included from the start.
A spokesman for Andium Homes said it planned to abide by the law on a voluntary basis anyway.
"Andium Homes is committed to being open and transparent, and whilst the final decision about the law is a matter for the States, as far as Andium Homes is concerned it will comply with the law from 1st January anyway."
'Taxpayer funded'
Deputy Carolyn Labey, has called for all government owned companies to be included in the law.
She said: "I believe many members were shocked to learn that the freedom of information law does not extend to States-owned bodies.
"After all, it is the Jersey taxpayer who has funded these bodies and owns the assets they manage and administer.
"I therefore can see no reason whatsoever why these entities should not disclose information that is required by those who, in effect, own them."
Deputy Labey has lodged a proposition calling on all government owned bodies to be covered by the law.
Both propositions will be debated on 25 November.