Jersey States assistant ministers announced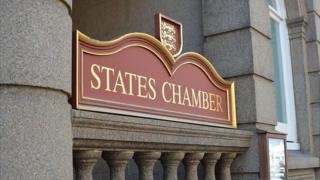 Jersey's chief minister has named the assistant ministers who will work with the council of ministers for the next three and a half years.
Since the elections in October, government has been on hold awaiting ministerial and assistant ministerial appointments.
Chief Minister, Senator Ian Gorst, had all 10 of his preferred ministerial candidates approved on 7 November.
Each of those ministers have now announced their assistant ministers.
Health Minister, Senator Andrew Green, has been appointed Deputy Chief Minister and will stand in when Senator Gorst is away.
---
Department changes
Some areas of responsibility are likely to change as there are reforms planned to the council of ministers.
This means that some ministers will also be assistant ministers in other departments until those areas of responsibility can be moved.
Economic Development Minister, Senator Lyndon Farnham, will be an assistant education minister responsible for culture at education until culture is absorbed into his ministry.
He will also be assistant minister in planning and environment until agriculture is moved to his ministry.
Transport and Technical Services minister, Deputy Eddie Noel, will be assistant minister in treasury and resources until Jersey Property Holdings is moved to his department.
---
There does not need to be a States vote on assistant ministers, so those named will take up their role immediately.
Politicians also voted for the chairmen and members of the scrutiny panels, set up to review government policy and propositions.
Jersey States ministers
Department
Minister
Assistant Minister
Treasury and Resources
Senator Alan Maclean
Deputy Tracey Vallois
Health and Social Services
Senator Andrew Green
Constable John Refault
Deputy Peter McLinton
External Relations
Senator Sir Philip Bailhache
Transport and Technical Services
Deputy Eddie Noel
Deputy Richard Rondel
Home Affairs
Deputy Kristina Moore
Constable Deidre Mezbourian
Economic Development
Senator Lyndon Farnham
Constable Steve Pallett
Deputy Murray Norton
Social Security
Deputy Susie Pinel
Deputy Graham Truscott
Education, Sport and Culture
Deputy Rod Bryans
Senator Sir Philip Bailhache
Planning and Environment
Deputy Steve Luce
Constable Steve Pallett
Housing
Deputy Anne Pryke