Jersey house prices fall 3% in three months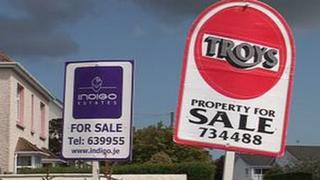 Jersey's housing market fell slightly over the past three months, according to the latest quarterly figures from the States.
The average property price in Jersey is now £413,000, compared to £425,000 three months ago, a decrease of 3%.
Overall, the data suggests "broad stability", said States statistician, Duncan Gibault.
The number of homes sold in the past three months, 289, was marginally lower than in the previous three months.
Prices of one and two-bed flats fell while prices of two and three-bed houses rose.
The average UK house price is £273,000.